What Can You Do with a Nutrition Degree?
The Complete Guide to Careers in Dietetics, Food Education, Health, and Wellness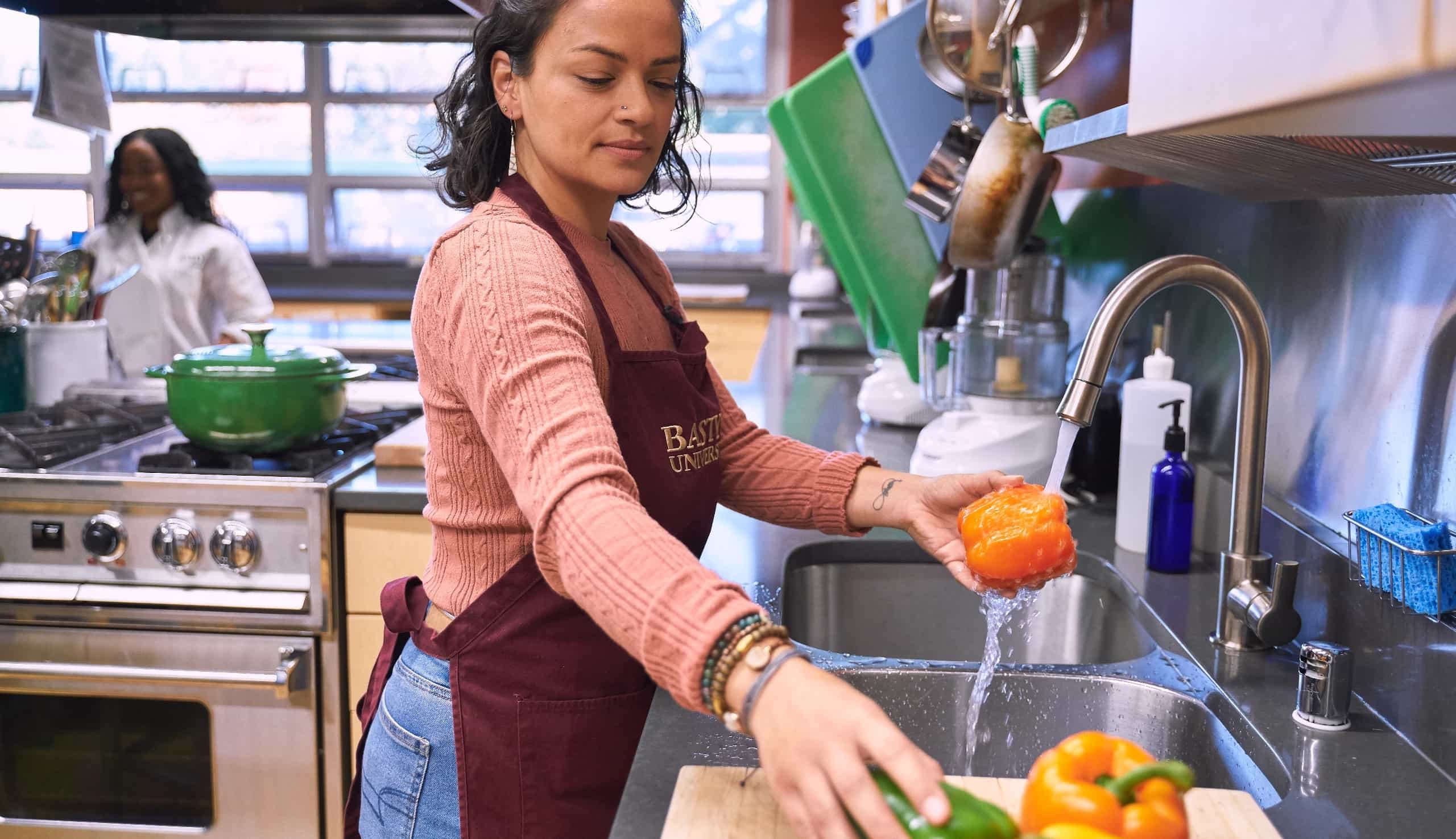 A nutrition degree can open the door to numerous career opportunities. Throughout this resource, we will highlight different career paths, as well as what it takes to earn a nutrition degree, why earning a degree in nutrition is valuable, and how you can get started on your journey to a career in nutrition today.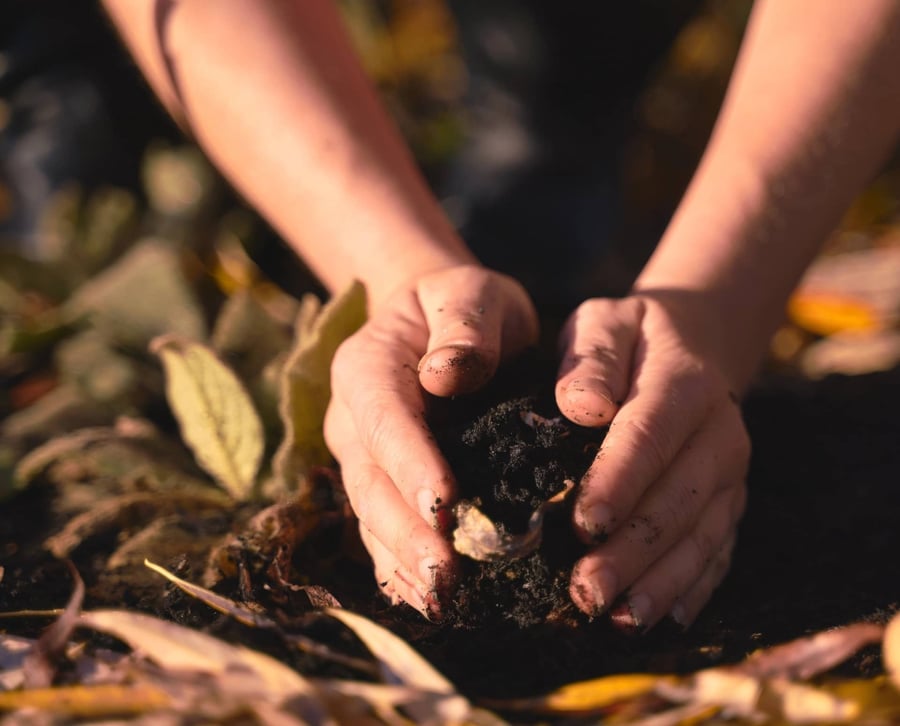 Explore: What is Nutrition?
Nutrition, as a whole, is defined as the study of nutrients in food, how the body uses them, and the relationships between health, diet, and disease. The study of nutrition includes learning about food sources of nutrients and the relationships between food quality and sustainability issues, such as how food is cultivated and processed and how it is delivered to consumers.

Studying nutrition can blossom into many different careers in health and wellness. Continue reading to learn about some of these different pathways and opportunities.
Emerging Nutrition Jobs and Career Paths
Jobs in nutrition are on the rise. According to the U.S. Bureau of Labor Statistics, the employment of dietitians and nutritionists is projected to grow by 11 percent over the next eight years, which is faster than the average for all occupations. On average, about 5,900 openings for nutritionists and dietitians are projected to become available each year.
See Career Opportunities In:
Registered Dietitian Nutritionist
Nutritionist (non-RDN)
Nutrition Education
Nutrition Research

Increase the odds of getting (and keeping) a job.
Many employers now consider a college degree a standard requirement for new applicants. A degree can also equip you to be a better employee, which will likely allow for more job security.

Open doors to professional advancement.
A degree won't just help you land your job, it'll also make you competitive. Between your professors, peers, and other resources offered through your nutrition program, college can help you build your professional network and pave the way for future opportunities.

Increase earning potential.
On an annual basis, bachelor or higher degree holders earn about 84 percent more in wages than those who only have a high school diploma. College graduates earn on average $36,000 more per year than students who did not attend or finish college, and are typically offered higher starting salaries than non-graduates.

Increase your knowledge.
Learning is earning, and the more you know about a subject, the more valuable you are to a potential employer.
Degree Offerings at Bastyr University
Bastyr University has paved the way as a pioneer in science-based natural medicine, and is recognized as the leading health arts and sciences university in the world. Bastyr offers innovative nutrition degree programs that encompass a "whole-food" approach. Throughout nutrition classes, students study food in its entirety, its individual components, and how it affects the human body.
With a degree in nutrition from Bastyr University, students meet the nutritional needs and challenges of individuals, their community, and beyond and are equipped with the tools necessary to make an impact on societal and global scales. If you're ready to fuel your passion for food, nutrition, and whole-person wellbeing, continue reading to learn about the nutrition programs offered.
Nutrition Programs Offered:
M.S. in Integrative Nutrition (Online)
M.S. in Nutrition
M.S. in Nutrition for Wellness and Health Coaching
M.S. in Nutrition / Didactic Program in Dietetics
M.S. in Nutrition / M.A. in Counseling Psychology
Undergraduate Nutrition Programs
You can count on Bastyr to provide the highest-level of education, whether it be in our Bachelor or Master Programs.

World-class education.
A rigorous, science-based curriculum prepares you for a mainstream profession with a natural health perspective. Highly qualified faculty, small class sizes and strong advising programs give you the focused attention you deserve.

Exceptional nutrition facilities.
Grow your understanding of nutritional concepts and develop your culinary skills in a fully equipped whole-food nutrition kitchen. Explore the University's Medicinal Herb Garden and its 350 species of herbs and seasonal crops. The garden serves as a laboratory for organic, sustainable and renewable agriculture.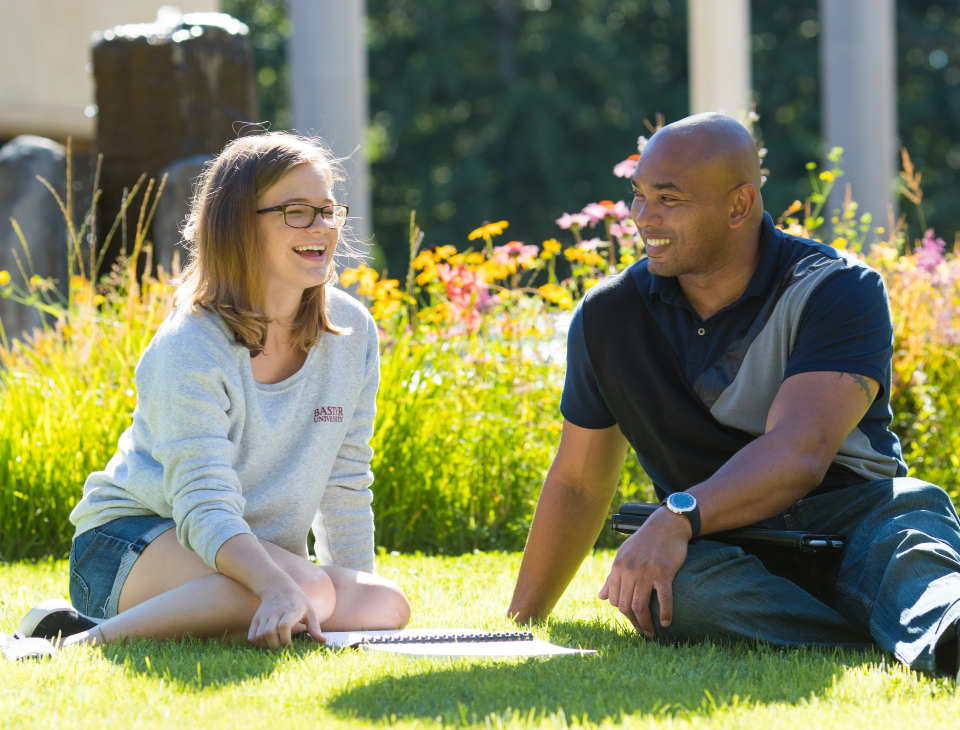 "I chose Bastyr because of its approach to health and well-being. I'm interested in pursuing a future career where I help patients make the connection between the food they eat and their emotional and mental well-being. I believe that nutrition is more than just food on the plate."
Hana Wilhelm
Bachelor of Science in Nutrition, '20

Fuel Your Passion for Wellness With a Nutrition Degree from Bastyr University
Pursuing a degree in nutrition is far more rewarding than just landing a career in a growing field. Nutrition education is powerful, and with a nutrition degree, you have the ability to change lives and create healthy regimens for individuals, your community, and even on a global scale. Through the whole-person, holistic approach at Bastyr, you will be able to touch people's lives, and help them create a more fruitful journey for themselves and those around them.
At Bastyr, we believe in respecting the healing power of nature and recognizing that body, mind and spirit are intrinsically inseparable. We model an integrated approach to education, research and clinical service. Our vision is to transform the health and wellbeing of our surrounding communities, and we invite you to join us.
Connect with Admissions
We understand that choosing the right program to match your interests and goals can be hard, but our admissions advisors are here to help.
Visit Bastyr's Campus
A degree in nutrition from Bastyr is worth it! If you want to see for yourself you can take a tour of campus, virtually or in-person.
Apply to Bastyr Today
You've read our guide and hopefully have a better idea of what the right degree program is for you. Are you ready to apply?