Career Opportunites with a Degree in Nutrition
There is no better time than now to start your degree in nutrition and begin a career in this emerging field. Explore a variety of jobs and careers in nutrition available today and in the near future.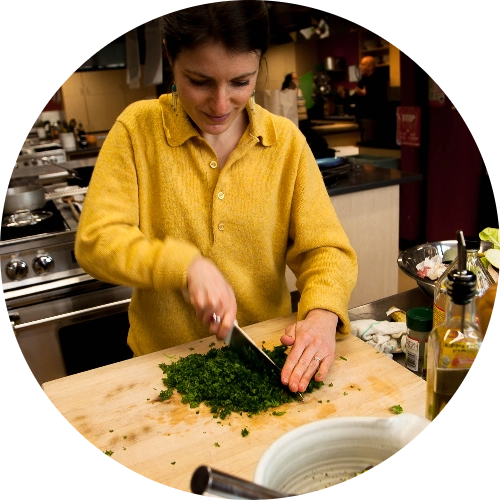 Registered Dietitian Nutritionist (RDN) Opportunities
Registered Dietitians are nutrition experts who have met the Commission on Dietetic Registration's (CDR) requirements to earn the RD credential. Their job is to translate the science of nutrition into practical solutions for healthy living. They work in a variety of settings and are the most sought-after pathways in the nutrition field.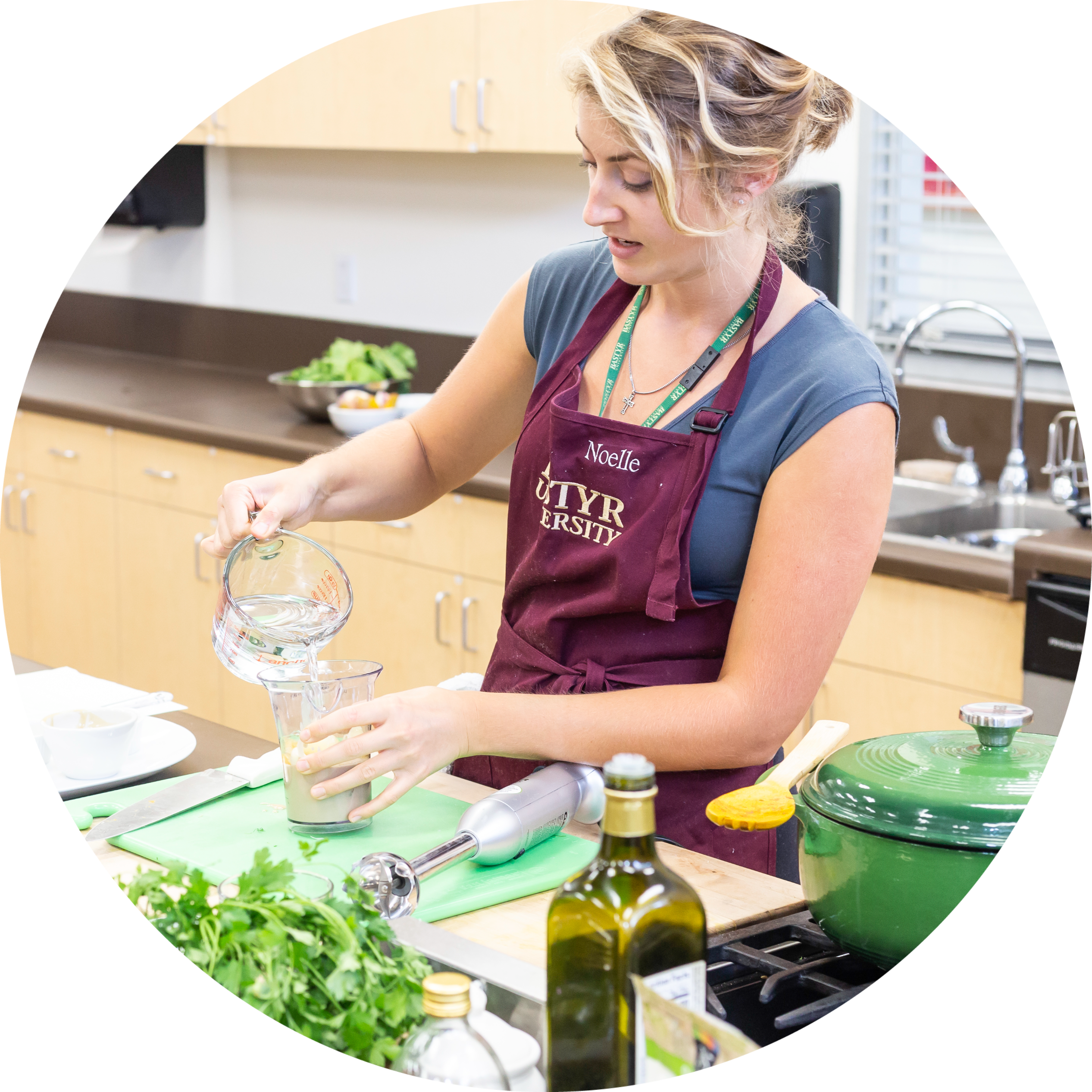 Nutritionist Opportunities (non-RDN)
The nutrition and wellness field offers many holistic pathways for someone to pursue, where mind and body are usually the center focus. These jobs can typically be found in corporate or private institutions. Nutritionists without an RDN can also work in some of the positions listed above, such as Sports Nutritionists and Community Nutritionists, however, it's less likely they will be hired in hospitals or similar career settings.
Certified Nutrition Specialist (CNS)
Average Salary: $50,000 - $78,000
Those who want to become Certified Nutrition Specialists are trained in functional medicine and bio-individuality. They often work in doctor's offices or in private wellness centers, as opposed to hospitals. Their role is to help individuals or populations with food behavior, which often includes devising and implementing meal plans that improve the individual's or family's nutrition.
A master's degree is required to become a CNS, as well as internship hours. You will also need to pass the CNS board exam.
Certified Health Coach
Average Salary: $50,000 - $72,000
Depending on whether they work for a company or for themselves, Health Coaches may have a wide variety of job requirements and responsibilities. Health Coaches typically work with individuals 1-on-1 to help them improve their health and maintain a healthy lifestyle. A Health Coach will help their patients establish dietary plans, safe exercise routines, and monitoring systems.
A Health Coach may need college education and/or Health Coach Certification, depending on the state that you reside in.
Foodservice Director
Average Salary: $75,000 - $135,000
A director of food and nutritional service's main role is to provide a nutrition program in a variety of healthcare settings that benefits clients and meets all federal requirements. Knowledge of standards related to the preparation and distribution of foods is necessary, as is knowing U.S. Department of Agriculture (USDA) regulations, safety and cleanliness rules, and public relations techniques. They must also be able to maintain a network of professional contacts and stay up to date with current trends and practices in their field.
Qualifications for this position typically include a bachelor's degree with a specialization in food and nutrition or business management. The director of food and nutritional services must be certified and typically must have prior experience in food service management.
School Food Service Director
Average Salary: $75,000 - $135,000
In this role, directors are tasked with running the operations of elementary and secondary school cafeterias. They plan the menus and order the ingredients, all while working to meet government requirements for nutrition, food preparation and safety. They also hire and manage a staff.
Qualifications for this position typically include a bachelor's degree with a specialization in food and nutrition, as well as prior experience in the foodservice industry.
Nutrition and Food Studies Faculty
Average Salary: $61,000 - $93,000
A Nutrition or Food Studies Professor or Faculty Member teaches at an undergraduate or graduate level or works in the nutrition department. They can vary in what they teach, but it will typically revolve around nutrition, food science, or health and wellness.
Depending on the level at which they teach, most Nutrition Professors or Faculty Members will be required to obtain a master's degree, if not their Ph.D.
Food Scientist
Average Salary: $51,000 - $80,000
Food Scientists discover and research ways to improve the efficiency and safety of farming establishments, such as soil analysis and crop growth, and food product development. They may also test food for various levels of nutrient elements, as well as checking the accuracy of product labels. Some Food Scientists may even develop new techniques to improve the overall food production process.
A bachelor's degree in food sciences, nutrition, or agricultural science is required to become a food scientist, but some positions may require a master's degree.
Research Chef
Average Salary: $55,900 - $95,500
A Research Chef oversees the development of new recipes and assesses current offerings, develops new products and ideas, brainstorms concepts and tests new foods. They are to create new and nutritious food products or menu items, depending on the field and establishment in which they work, which can range from restaurants, to schools, to resorts and hotels.
To become a research chef, a bachelor's degree may be required, as well as culinary experience. Earning a master's degree in food sciences or nutrition may also be required, depending on the establishment.
There are many different career pathways someone can choose in nutrition. In order to become applicable for the jobs in nutrition and whole-person wellness, you will need an education in nutrition, since most positions in the field require college degrees.
Connect with Admissions
We understand that choosing the right program to match your interests and goals can be hard, but our admissions advisors are here to help.
Visit Bastyr's Campus
A degree in nutrition from Bastyr is worth it! If you want to see for yourself you can take a tour of campus, virtually or in-person.
Apply to Bastyr Today
You've read our guide and hopefully have a better idea of what the right degree program is for you. Are you ready to apply?